Table of Contents
THE 2016 INTERNATIONAL WORKSHOP ON STATISTICAL GENETIC METHODS FOR HUMAN COMPLEX TRAITS
(formerly the `Methodology of Twin and Family Studies Introductory Workshop')
| | | |
| --- | --- | --- |
| | ###March 7 — March 11, 2016### | |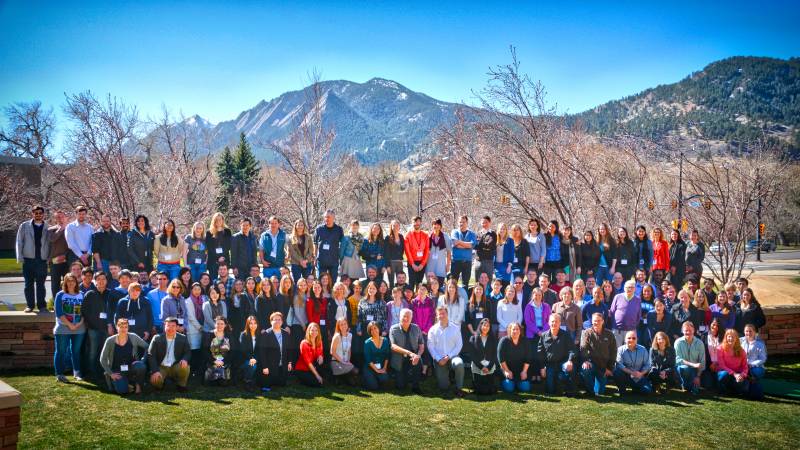 Course Information
The next workshop will be held in Boulder, Colorado, March 7th-11th, 2016. Much of the application programming will be based on OpenMx, developed by Dr. Michael Neale & colleagues for the flexible analysis of genetically informative data. Michael Neale serves as the Academic Director for the workshop and Sarah Medland as Associate Director. They are joined by an outstanding faculty from universities around the world.
Hotel Information
The Workshop is at the St Julien hotel in downtown Boulder, Colorado. Reservations can be made online, by phone at +1 877-303-0900, or email at sjreservations@stjulien.com. Be sure to mention "IBG Workshop" when contacting the St. Julien.
Room Rates
plus 12.485% tax
There are a limited number of rooms at this price, so reserve early.
St. Julien Hotel and Spa
900 Walnut St.
Boulder, CO 80302
1-877-303-0900
Travel Information
Air
Ground Transportation
There are several options to get to Boulder from the airport:
Linked are driving directions for taking the E-470 Tollway ($8), or I-70 from the airport to the hotel. The tollroad is quicker and has less traffic than I-70. Most rental car companies have toll passes in their rental cars so toll charges will be paid through the rental agencies.