Table of Contents
IBG DATA ACCESS
Summary of Projects Housed on IBG Wiki
This graphic summarizes datasets and projects that can be found on this wiki. More information on each sample can be found on the individual project pages (after you have obtained wiki access).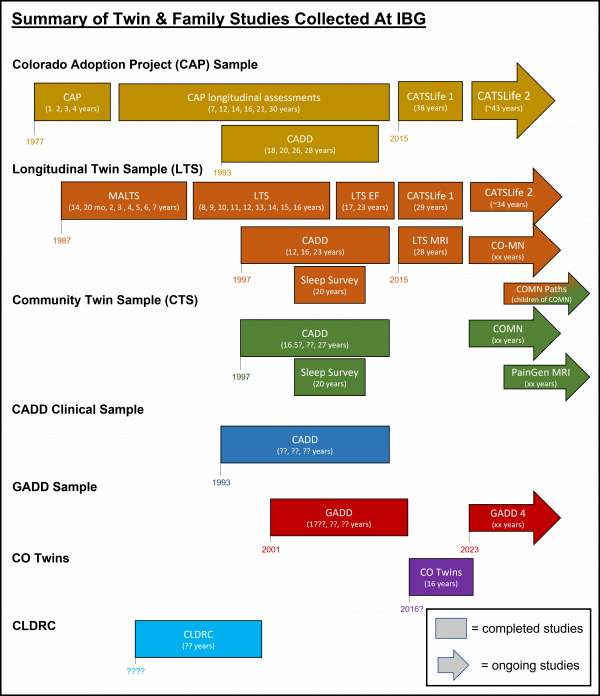 In order to gain access to IBG data documentation, you will need to sign a data access agreement. Please ask your mentor for more information. If you have access to some or all of these areas, please use your password to access them below.
CLDRC (Colorado Learning Disabilities Research Center)

COMN (Colorado and Minnesota Twin Study of Marijuana Legalization) (not on wiki)

COMN Paths (ongoing - not on wiki)

MALTS (MacArthur Longitudinal Twin Study - see

LTS

)
Please see information below about obtaining wiki access.
Wiki/Data Access
Center Publication Policy
Submit a Publication to PUBMED