computing:connecting_by_a_wire
Table of Contents
Connecting with a Wire
Using the HDMI wire to connect provides the highest quality signal, in full 4k (3840×2160) resolution.
Connect the HDMI Cable
Connect the HDMI cable directly to the presentation computer. Exact steps for showing presentations or the computer's desktop on the TV will vary by operating system, hardware, and presentation software. Once the cable is connected, and the TV is on, it should function like any other projector or external monitor.
Some computers have a full size HDMI adapter, and some have ports requiring adapters. The most common adapter (mini-display port) should be in the room, and might be attached to the cable. If a need comes up for other adapters, they can be purchased.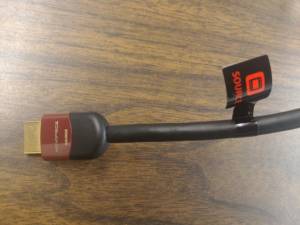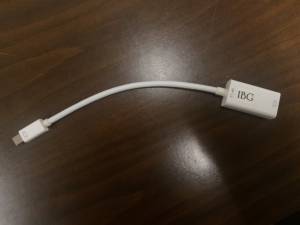 Selecting the Input Source
The input source should be set to "wired".