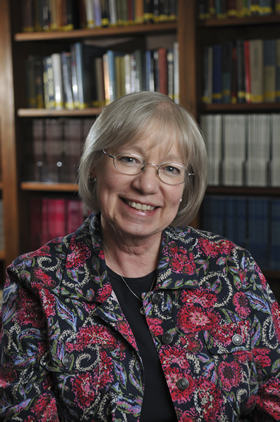 Dr. Toni N. Smolen
Institute for Behavioral Genetics
University of Colorado
Campus Box 447
Boulder, CO 80309-0447 USA


--for FedEx, etc., use street address:
Institute for Behavioral Genetics
1480 30th Street
Boulder, CO 80303

303-492-0939 office
303-492-8063 fax Toni.Smolen@Colorado.EDU

Associate Director, Institute for Behavioral Genetics; Ph.D., University of Colorado, 1981. Dr. Smolen's primary research interests have been in pharmacogenetics and neuropharmacology, and specifically in studies of biochemical and neurochemical mechanisms that underlie the development of drug tolerance and dependence. Her current work, however, is in the area of research administration, specifically the supervision and coordination of the day-to-day administrative, research, and training activities of the Institute. She also serves as the Chief Financial Manager providing oversight and approving authority for all Institute business. In addition, Dr. Smolen contributes to the teaching mission of the Institute by coordinating and partiCipating in the NIH-mandated training of IBG predoctoral students and postdoctoral fellows in the responsible conduct of research.
---